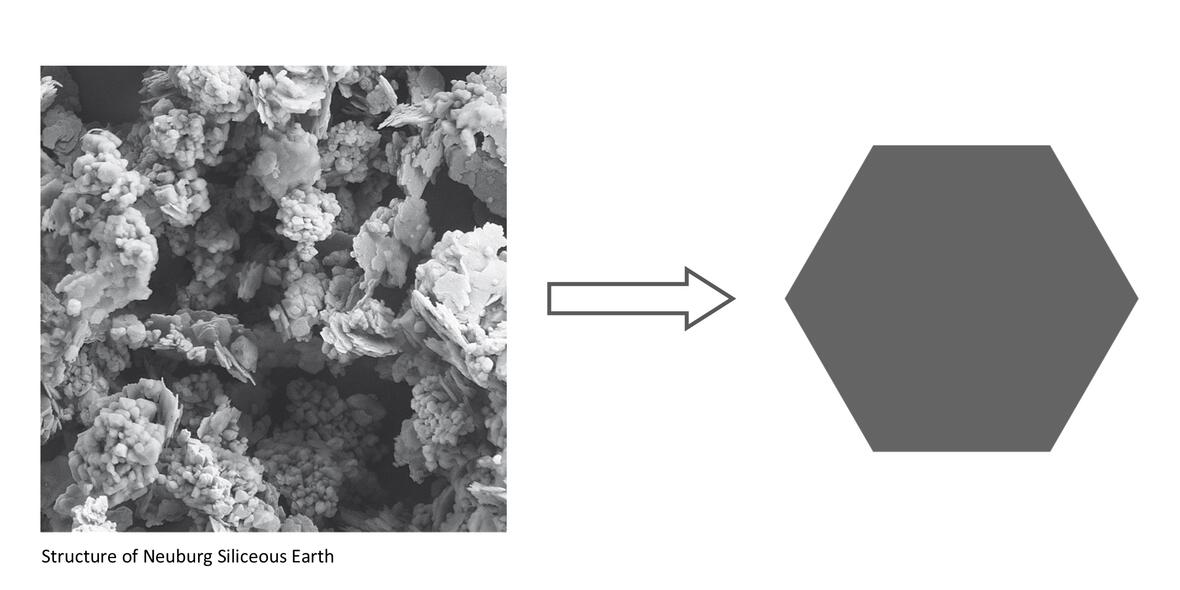 At HOFFMANN MINERAL we develop particularly unique fillers that have a very high precision fit. That's why they are the first choice when it comes to a suitable filler. We use this uniqueness and precision fit for our new campaign communication to iconize every product of our portfolio. These icons are presented in a graphically striking, unique way and thus create a pattern with a very high recognition value.

Iconic fill
Neuburg siliceous earth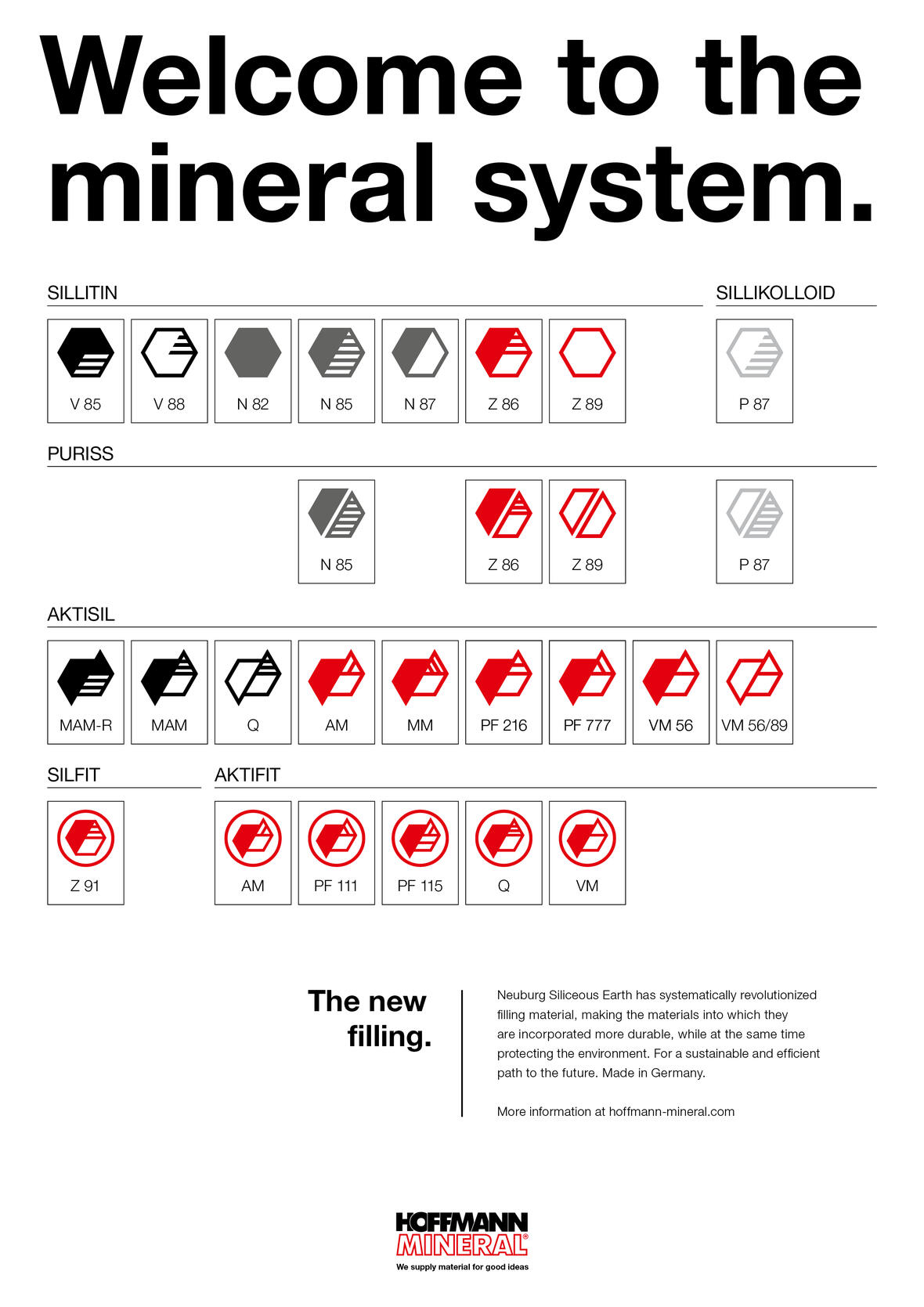 The basis of our success is also the basis of our mineral system: Sillitin and Sillikolloid.
The most significant differentiating characteristics of Neuburg Siliceous Earth are particle size distribution and color neutrality. This results in a separate color for each grain fraction (V, N, Z, P) in our mineral system. The degree of filling of the symbol changes with increasing color neutrality.
All other products are visually aligned with the respective base material and the symbol takes on slight changes due to product-specific properties.
For example, the fineness of puriss products is indicated by the symbols of this product range being divided in the middle. All Aktisil products are shown shifted in themselves to symbolize the surface treatment. The circle around the Silfit and Aktifit products represents calcination.

iconic fill
Tailored Filler Solutions
STRUKTOSIL 45 AM
STRUKTOSIL 45 MAM

the new advertising campaign
Many thanks to the Serviceplan Campaign 3 team for the very creative, unique and modern ad campaign and the great collaboration.